Discussion Starter
·
#1
·
Hey everyone, as some of you know I just bought a VW Beetle. Since I know nothing about them I joined newbeetle.org forum to ask questions and find out what I can and can't do to it. The guys on there play a really cool game. I thought that since we all have some beautiful trucks why not play a similar game here.
Here is the game. Basically we take a pic of our truck in its current state in different situations. The first to post a pic meeting the challenge wins and submits a new challenge for someone else to do. There is no limit to how many times you can play. You just can't do your own challenge. Post your challenge in bold after your pic.
Example: someone says your Ram with a snowman. You post a pic of your Ram with a snowman. You say your Ram with a Horse in the picture.
The rules: The only rules are Nothing Illegal and remember this is a family site.
Here is my truck getting ready for the 37th Annual WAAY-TV Christmas Parade here in Huntsville.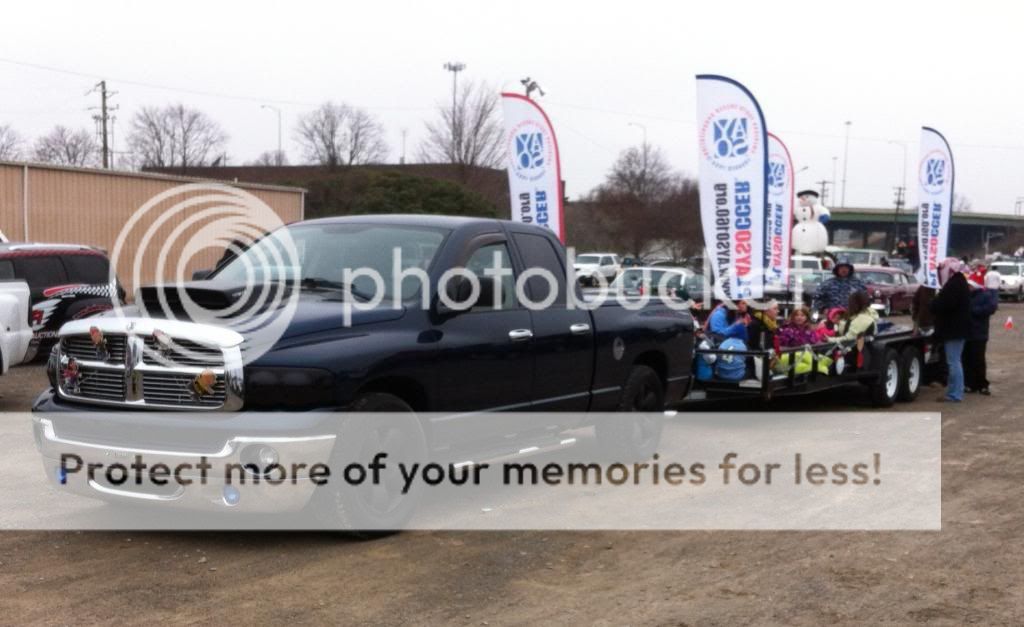 Your Ram with a Christmas Tree