Discussion Starter
·
#1
·
Installing the Bully Brand Tailgate locking latch.
This install requires a 30mm Torque bit and an
8mm socket.
First: Remove all of the 30mm fasteners that hold the access panel.
It will look like this when you remove the cover.
The latch device is centered on the door.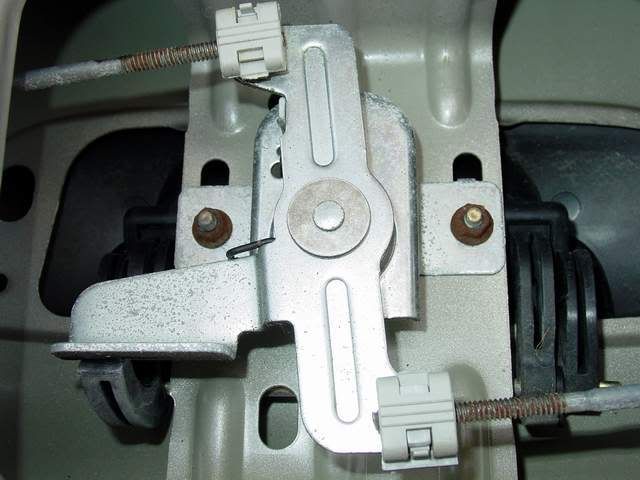 Locate the two 8mm nuts that hold the latch assembly to the mechanism.
In my case it was the two rusty ones.
Remove those nuts and set them aside. You will use them again.
Now lift the gate to up posistion.
Lift the latch out and up.
The whole assembly will come out.
It will look like this.
Look over the door and locate the release assembly.
Slide the new door latch up and in.
Match the fastening bolts to the holes in the mechanism.
Now use the two nuts you set aside to fasten the new latch.
Test it to make sure it is working correctly.
Reinstall the access panel.
Close the gate and you are finished.
It should look like this.